When the left wants you to get rid of one of your constitutional freedoms because they don't like it :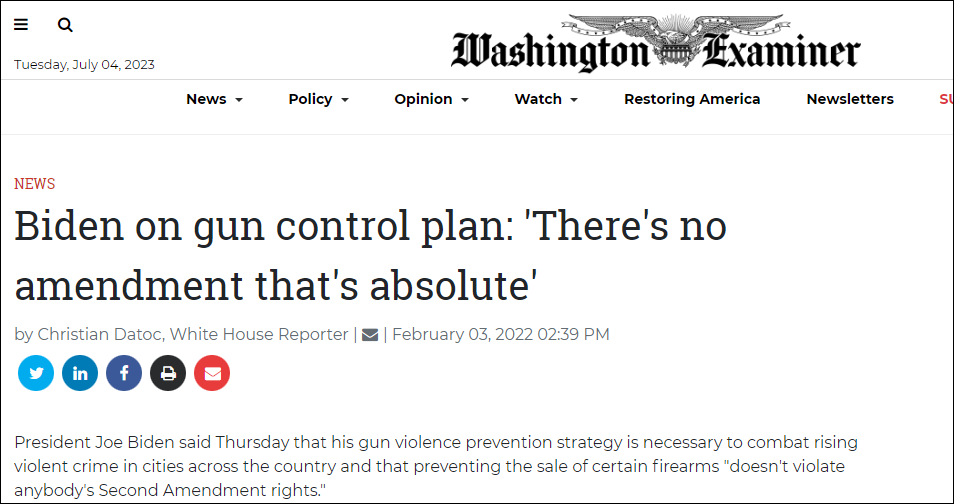 When it's one of their pet-agendas, they act like your rights barely exist, and you only have rights because those in government have bestowed them upon you. For their own agendas, they are in favor of doing whatever is necessary to mold the world into their preferred shape, including uprooting your right to defend yourself with a handgun. This essential freedom, which part of the backbone of the freedom of our country, they will gladly destroy because it's their political bent.
But when there's a "right" they previously had but it gets struck down for being unconstitutional, here is how they respond :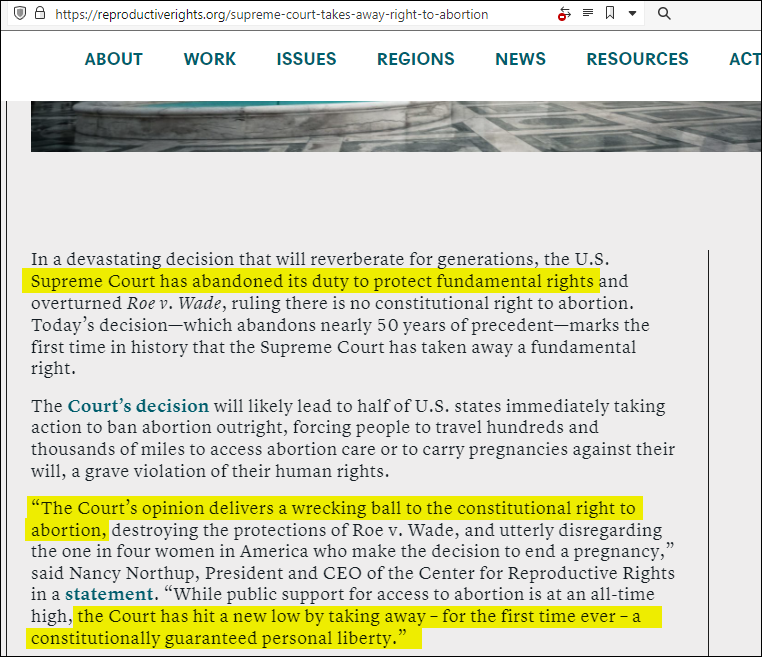 The Supreme Court recognizes that a 50-year old SCOTUS decision was unlawful and reverses it so the left starts crying about losing established rights. What happened to amendments not being absolute? Now they're crying that the Supreme Court has "abandoned its duty to protect fundamental rights", and they have "hit a new low".
See? They cry about principles when arguing for principles suits them, but then they throw away all principles when having principles don't suit them. It is the epitome of being unprincipled. The irony is that they are unprincipled in their adherence to principles while they use the argument of principles to support their position.
They're a mess.
Of course, being able to kill your unborn child and labeling it as "medical freedom" is not a principled position at all. It crushes one of the most basic principles known to man: thou shalt not kill. And as if that weren't bad enough, it kills the most innocent, helpless, and vulnerable members of our society. I was graciously calling that a principle momentarily to make my point above. But now I am going to say that it's not even a principled position in the first place. Atrocity is a better word.