I'm glad I actually read the release notes this time.
Simple QR is a good QR code reader on Android. There are no network permissions needed so I sort of trust it to work without wrecking my privacy.
The recent update made a switch so that when you scan a QR code that is a URL it will automatically launch that URL. That's not good.
The problem with QR codes, as far as I understand them, is that they can violate your privacy by doing just that. They can load a website with trackers, or spam, or anything, and it loads before you are able to prevent it.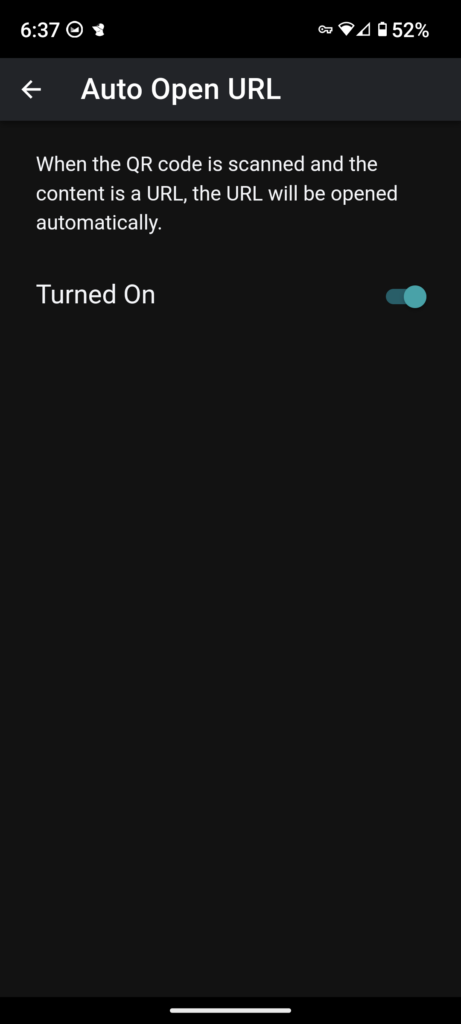 I turned that option off.