I have never met anyone like me.  I don't like wallpaper.  Does that make me weird?
Rather than having constant pictures consuming my background, taking up memory, causing distractions, and taking away from my minimalist environment, I opt for black.  In this case, the old expression is true, at least for me.  If you don't know what I mean, ask a friend.
Anyway, believe it or not, you don't need wallpaper on your desktop or cell phone to be happy.  Truly.  You don't.  Just black it out.
Here's my cell phone: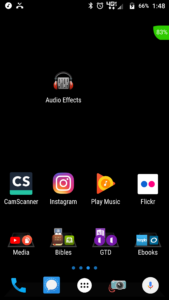 Nice, no?  Simple and non-distracting.
Getting it and setting it up is easy.  Go to the Play Store and download "No Wallpaper".
https://play.google.com/store/apps/details?id=net.mangino.android.No_Wallpaper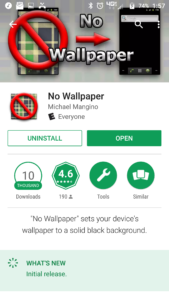 Open it and select "OK".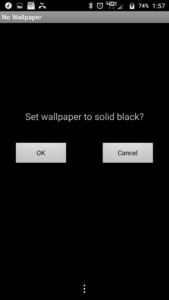 That's it.
What about Windows?  Same thing.
Just go to your wallpaper settings and pick solid colors, then choose black.  The dark simplicity will bring peace.