The comment I received just inspired me to write a quick "how to" on how to get the RSS feed into Google Reader.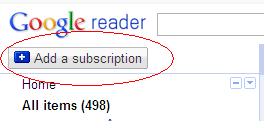 The first step would actually be to log into your Google account.
Then, go to http://google.com/reader.
Once there, you'll see a button labeled "Add a subscription".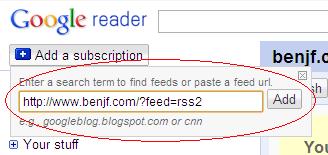 Then enter http://www.benjf.com/?feed=rss2 into the feed URL box.
Click add
Enjoy!